EC-S is an advanced safety system for construction equipment where the requirement for workplace safety is high. EC-S uses dual sensors and fulfills Performance Level D (PLd). EC-S can be installed on most construction machinery with 1-3 booms, for example wheel loaders, MEWPS etc. that needs added safety measures during work close to railways, bellow powerlines or close to a road with traffic.
The EC-S system can limit both height and slew of machines, which are very easy to configure. The operator only needs to input the size of the attached tool, and desired limits, then the system will brake the machine utilizing proportional valves for a smooth deceleration when the set limit approaches.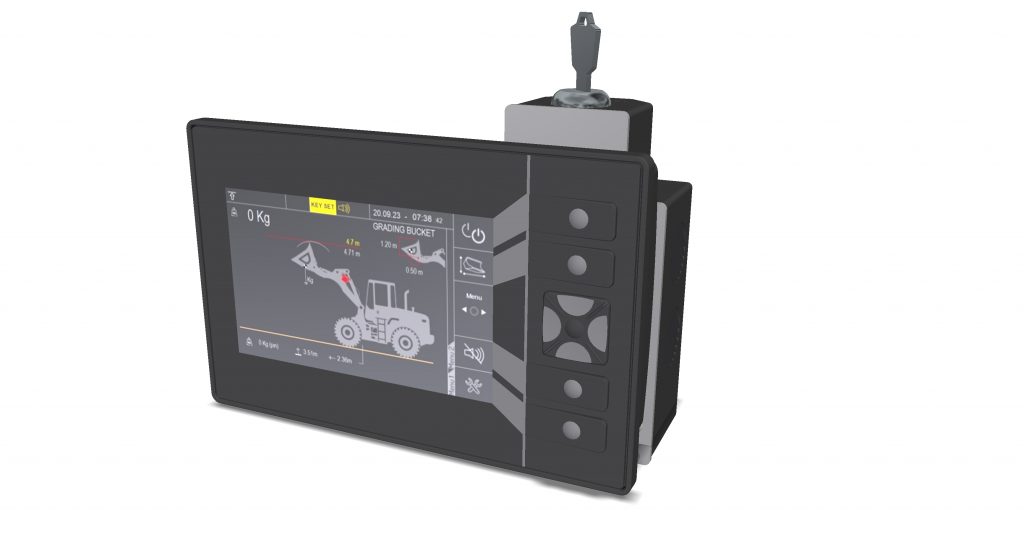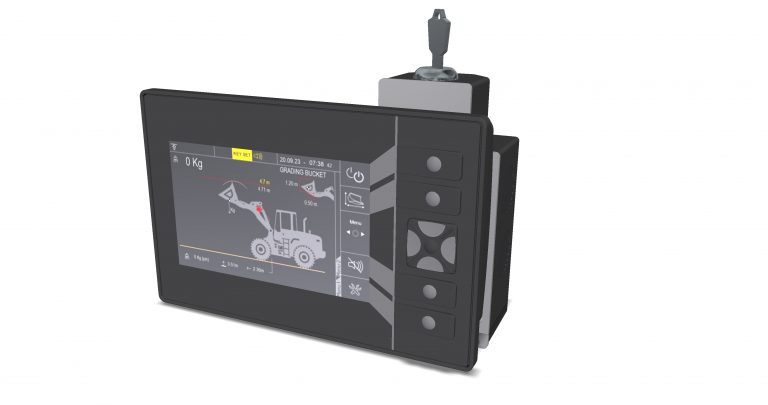 The EC-S is controlled from a 5" display mounted in the cab. Even though the system has an advanced safety function, it is very easy to configure and use. To help in daily work it has an Tare-function that can reset the shown height of the arm, and if a pressure sensor is added to the machine it can display an estimation of the loaded weight.  
Three reasons to choose EC-S
What is the intended use for the system?
EC-S is designed to fit most machine types that operates in areas where there is an increased potential for serious accidents occurring, e.g. working close to railways, bellow powerlines or close to traffic. The system controls slew and height and can be installed on most machines with 1–3-piece arm for example wheel loaders, MEWPs etc. 
When to choose another of our systems?
InTeEx have developed multiple different systems for different purposes. Please refer to our product comparison page for an overview of our different functionalities. You can also contact us through the form bellow. 
See the EC-S brochure here
Would you like a presentation or additional information?
Please use form below to get in touch with us, for example for a closer presentation of our products. We will get back to you as soon as possible. If you fill in the form, you consent us to used filled personal data to fulfill your request. You can at any time contact us to revoke this consent.